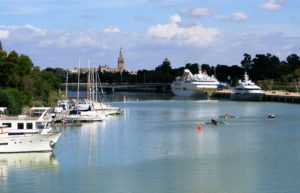 Arizon attended last March 8 in Seville to a conference organized by the Ibero-American Institute of Maritime Law in collaboration with the Port Authority of Seville on the "Risks and Responsibilities in the Cruise Industry".
Our firm has successfully defended passenger shipping lines against claims of personal injury and loss. At Arizon we stay up to date and inform our clients of all the relevant changes in the current legislation related to the maritime sector. We specialize in the following areas:
Shipping and admiralty.
Charter parties.
Laytime and demurrage claims.
Cargo claims and Bills of lading.
Marine insurance.