Some colleagues of our legal team are golf players and some of our clients too.
This year Arizon Abogados has decided to invite some of our clients to take part in a golf tournament.
The tournament is open to clients, to members of the Guadalhorce Club, as well as to non members playing with a Club member.
The event will take place on 27 May 2023 in Guadalhorce golf course in Málaga. Three of our team of lawyers will be competing in this tournament.
The winners of the two categories will enjoy a green-fee day at Sotogrande Royal Golf Club, and many other trophies will be delivered in a cocktail at the end of the Tournament with a raffle.
We expect between 150 and 180 players at this first tournament since we disputed our last in 2009 at Los Naranjos Golf Club in Marbella.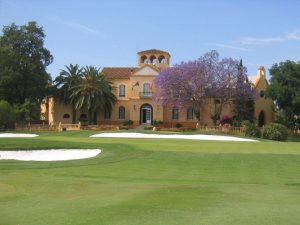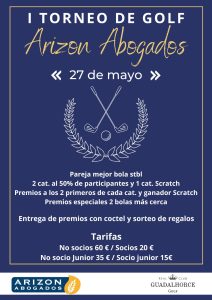 Click here to view the photos of the day.